CONCRETE – A HIT IN INTERIOR DESIGN
This is a year that concrete has become one of the most popular solutions. It has appeared in various places: apartments, houses, commercial premises. Architects have used it not only as a cladding in modern and industrial interiors, but also in those with a "warmer" climate.
WHAT IS THE SECRET OF ITS SUCCESS?
Design and universal application are features that convince investors to use FutuBeton's micro-cement: Futu MICROONE. Its unique design and high durability make it ideal for public facilities. The owners of the Drewniana Róża guesthouse, integrated into the landscape of the Karkonoski National Park, have seen this. The "concrete" floor emphasizes the modern silhouette of the villas and complements the interior filled with wood and colourful accents.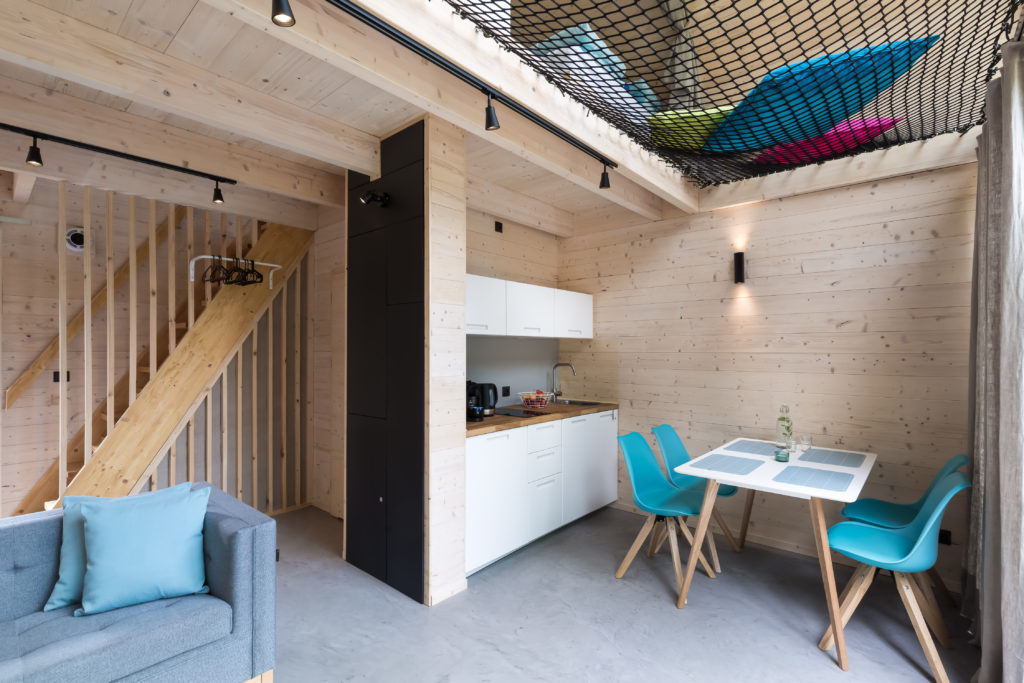 MICRO-CEMENT PLAYED A SLIGHTLY DIFFERENT ROLE IN A TATTOO STUDIO.
Exposed brick, a high interior and distinctive lighting have created a typical post-factory interior. Futu MICROONE not only matched this style, but also worked very well in intensive use.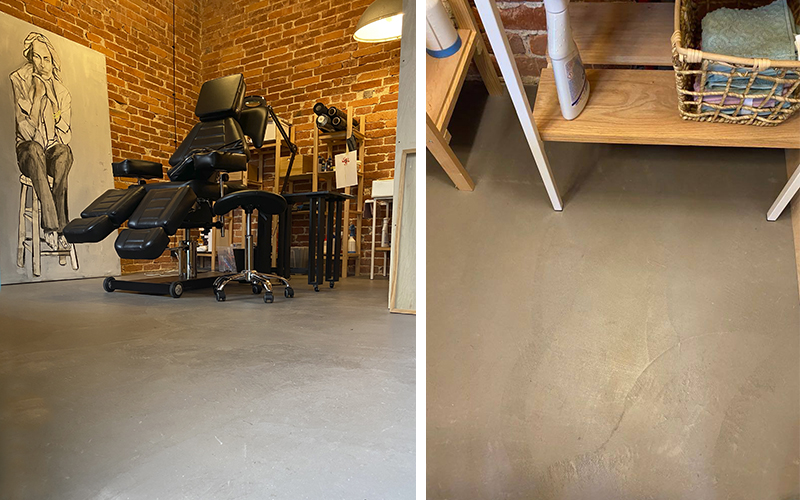 Concrete, as you can see in this year's realizations, is also increasingly used in interiors that are far from industrial. Designed for rent, this apartment is the backdrop for scandi boho furnishings.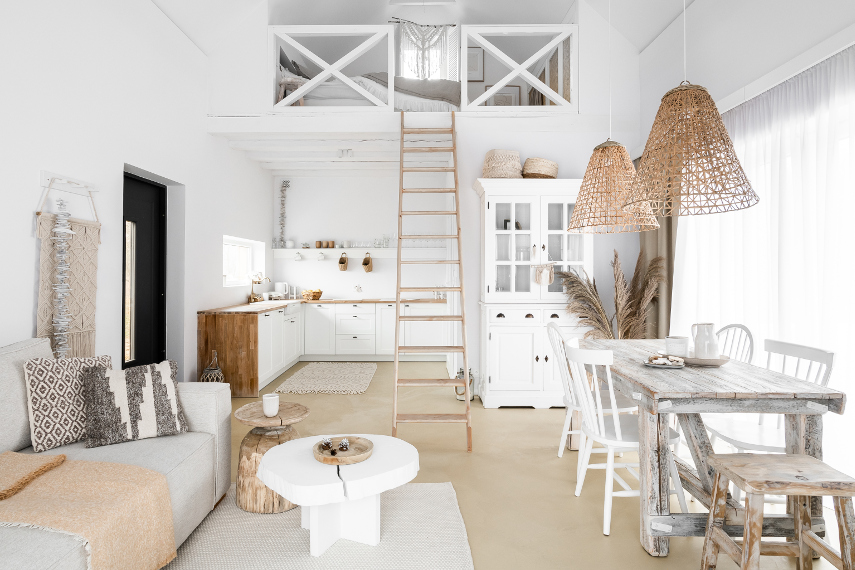 Note that FutuBeton's micro-cement can be used on floors, walls and ceilings. Its scope is extended by colour variations (available in RAL and NCS palettes). The emerald wall in the bedroom is the main theme of this interior, building atmosphere and character. A small number of accessories and knick-knacks are sufficient for finishing a room in such a way.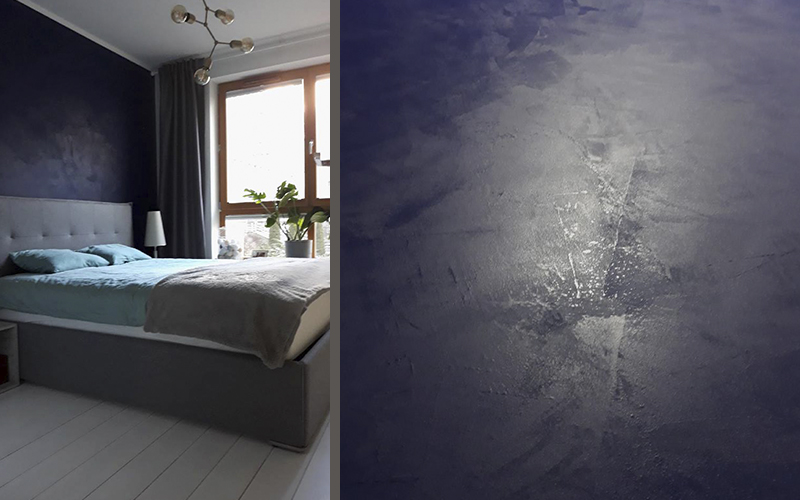 COLOURED CONCRETE IS ALSO SUITABLE FOR USE IN THE KITCHEN.
Filling the space between the upper and lower rows of cabinets with micro-cement is not only an attractive alternative to ceramic tiles, but also a very practical solution.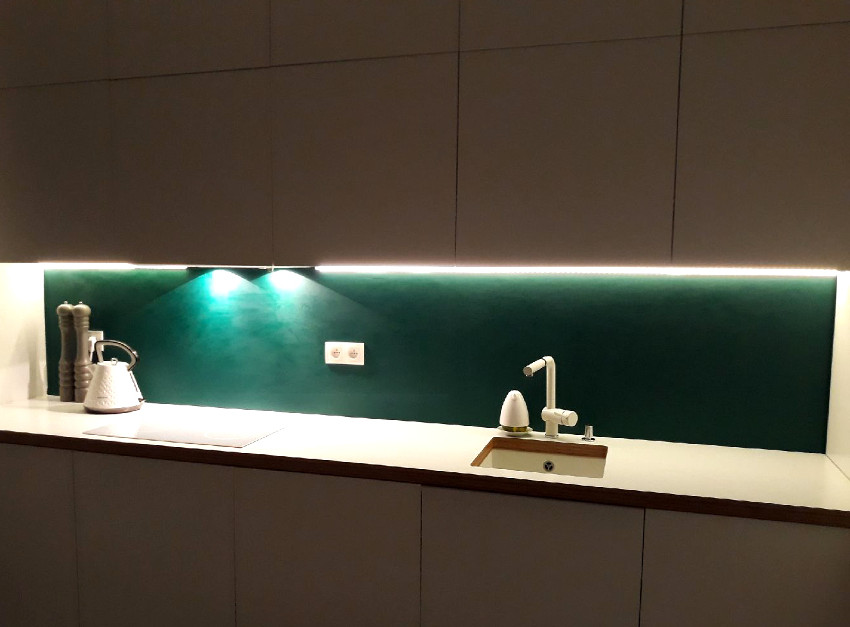 Colour variations, easy to clean and high durability make decorative concrete suitable for a wide range of applications.